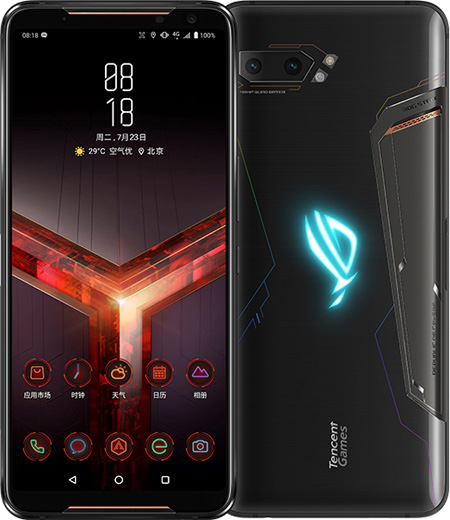 Usually ships within two business days.
Save Some Money
You can avoid the 5% Paypal fee by paying with Western Union, Bitcoin, or Bank Transfer. If you wish to do so, contact us for payment instructions.
ROG Phone 2
ROG Phone 2 (ROG2128) "8GB,128GB" version - International or Chinese firmware available
Click here for full specifications.
Price: $4300 HKD ($547 USD)
All purchases subject to our terms of purchase.
You agree you have read and agree to the terms of purchase.
FREE case and screen protector included with all orders!
Express shipping worldwide (some exceptions by country, see terms).
Shipment arrives in most locations within 1-5 days.
Payment to be made in Hong Kong Dollars.
Flat shipping cost of 400 HKD per phone.
5% added for Paypal purchase to cover Paypal processing fees.